Here's an easy and inexpensive cake to make for your Buzz Lightyear fan. No special cake pans are required; the design is very basic.
I modeled this cake after a toy I found through a google search.
Bake your favorite cake in a 13 x 9 pan. Allow your baked cake to cool 10 minutes, then invert onto a baking sheet.
Cut the cake into three sections.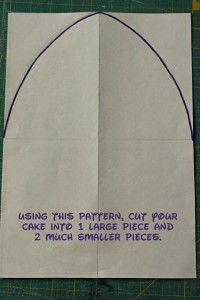 Move the 2 small pieces from the top of your rocket down to the base…attach them with a couple dollops of icing.
Crumb coat the entire cake.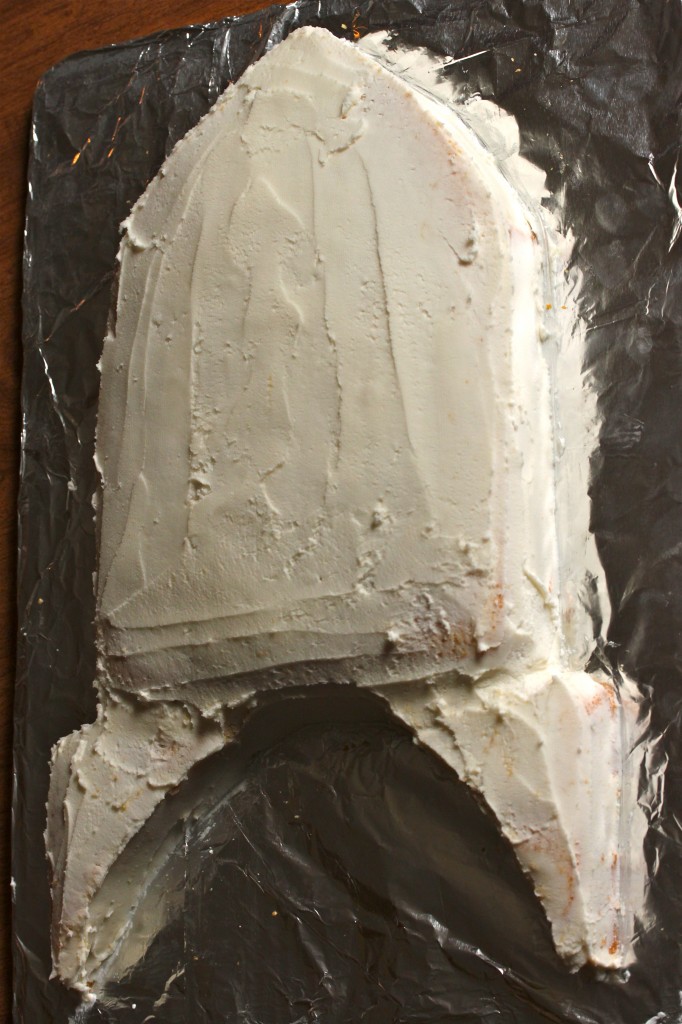 Etch guide lines into the iced cake with a wooden skewer. Then decorate with colored icing.
I added a couple of small clean PVC figures to my cake. Not amazing so much, but definitely fun and easy!!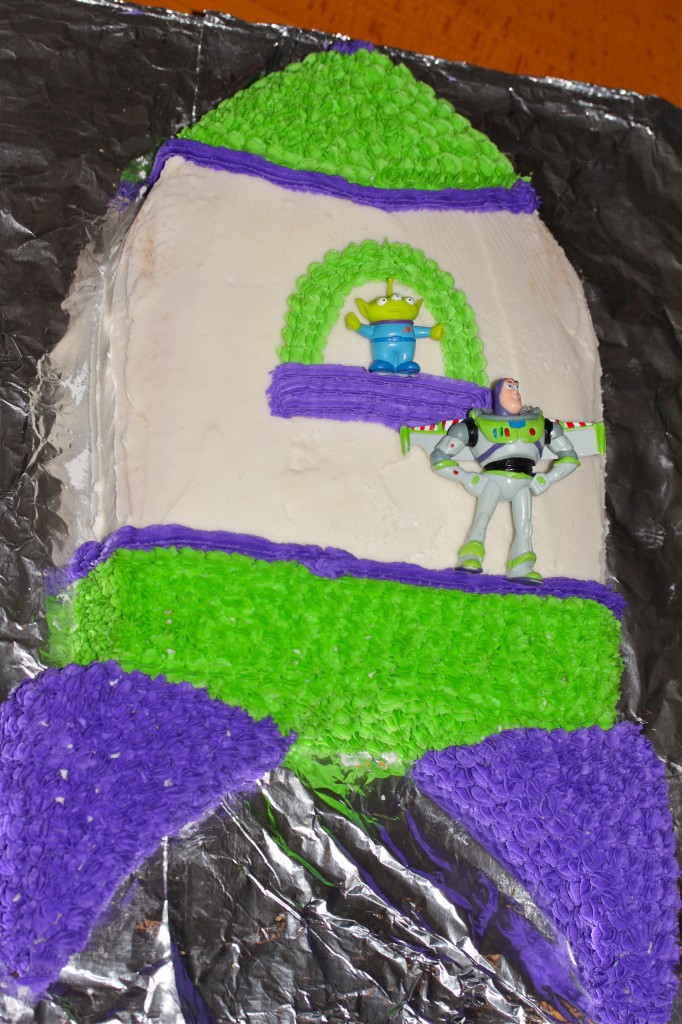 See? So simple. And I promise, your little spaceranger will love it!